Run Your Business
5x Faster
on Cloud
Track expenses, customize invoices, run reports, and even more all from one place..No booking forms, No long menus. Start your free trial now. One of the Erpisto experts will be with you throughout your trial period to help you choose the best HR platform for your business growth.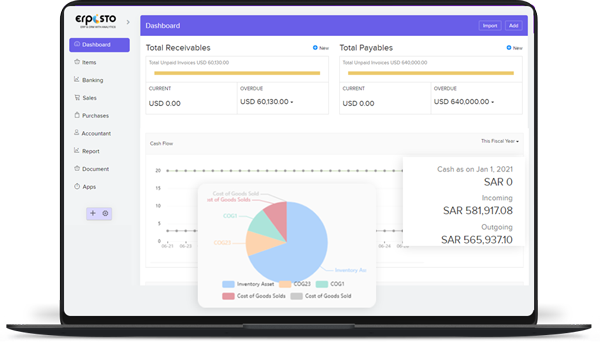 Why Erpisto is the preferred cloud ERP software for businesses
Cloud ERP designed for Small & Medium Enterprises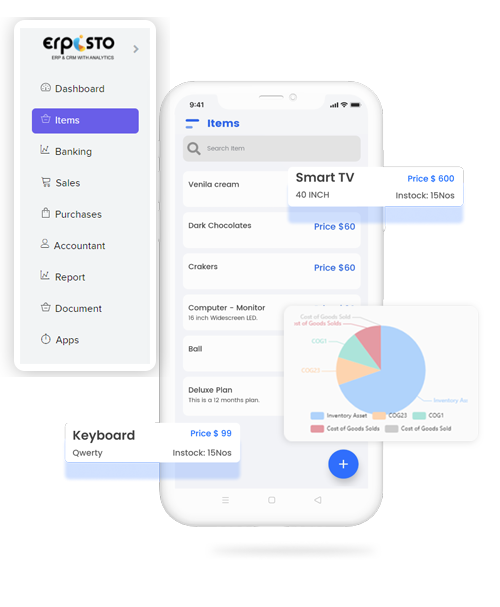 Capture the goods and services you offer and quickly add them to your transactions.
Keep track of inventory levels at all times

Set reorder point and replenish stock when it gets low

Organize your inventory with vital information like SKU, cost, and stock on hand

Warehouse Management on Cloud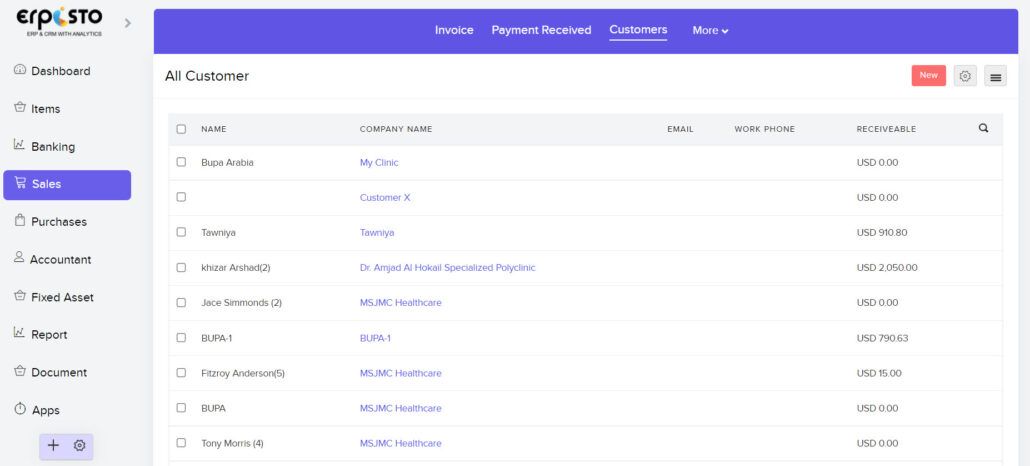 Keep the money coming in with Erpisto. Send estimates, convert them to invoices, and get paid on time.
Create invoices in seconds

Chase payments easily with payment reminders

Give your customers the online payment option and get paid faster

Client's Portal on Web & Mobile App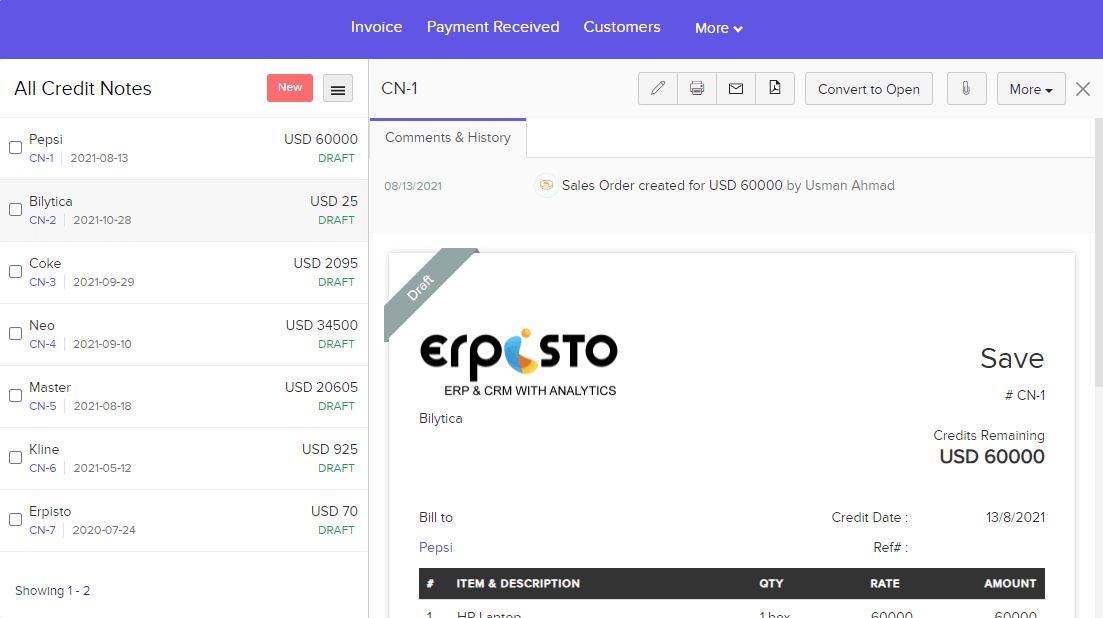 Stay on top of your payables and know where your money is going. From vendor bills to expenses, Erpisto makes managing payables easy.
Create and send purchase orders

Upload expense receipts

Keep track of the payments you've made

Vendor Portal on Web & Mobile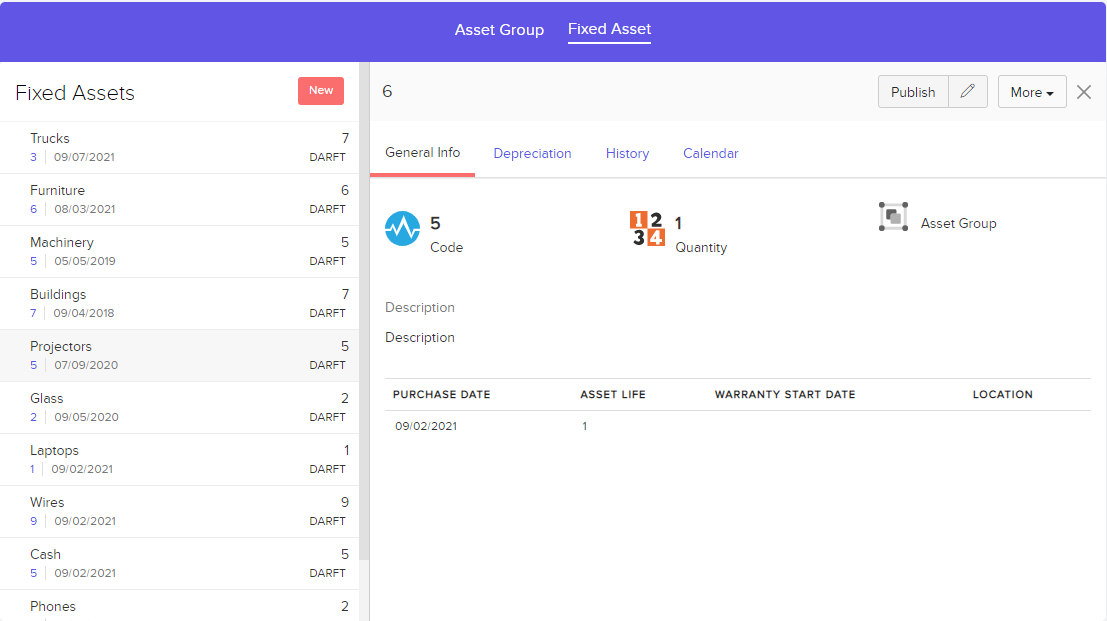 Erpisto maintains simple and hassle-free documentation for managing all your Fixed Assets
Analyse your Assets Purchase cost, Service Cost, AMC Cost, Insurance Cost and Rework/ Repair Cost
Tracking of all your Fixed Assets are possible with our software
Easy addition of new Fixed Assets and issue to proper location
Adjustment in Asset Value & Depreciation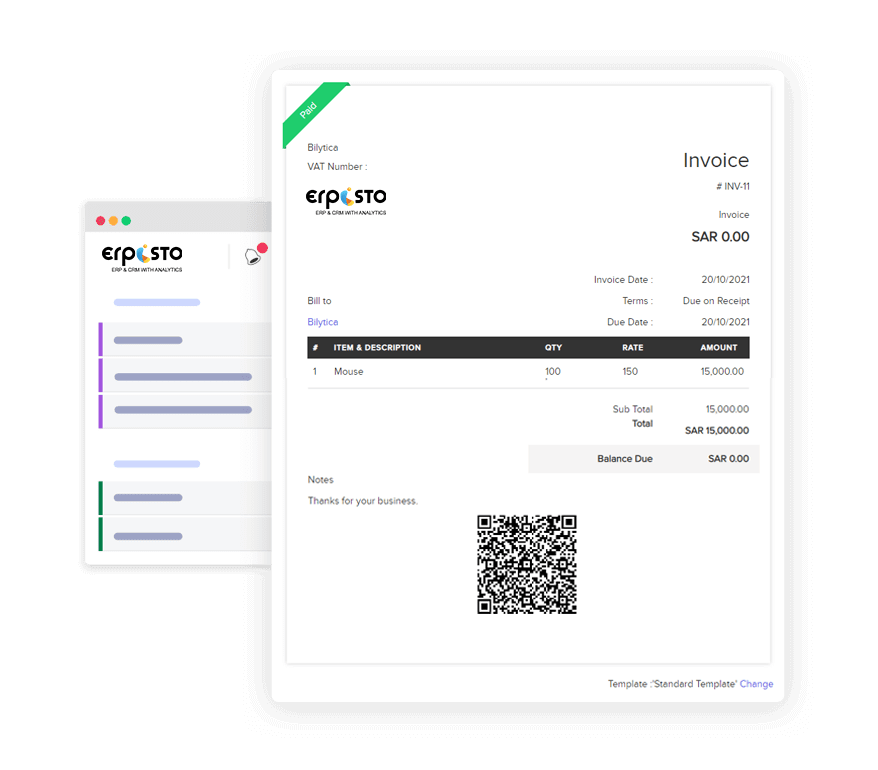 From Profit and Loss statements and Inventory Summary reports to Tax Summary reports, Erpisto offers 50+ business reports required to run your business smoothly.
Schedule reports and email them to yourself or share them with your team

Get a business overview with your custom dashboard

Customize reports and filter the data further for better insights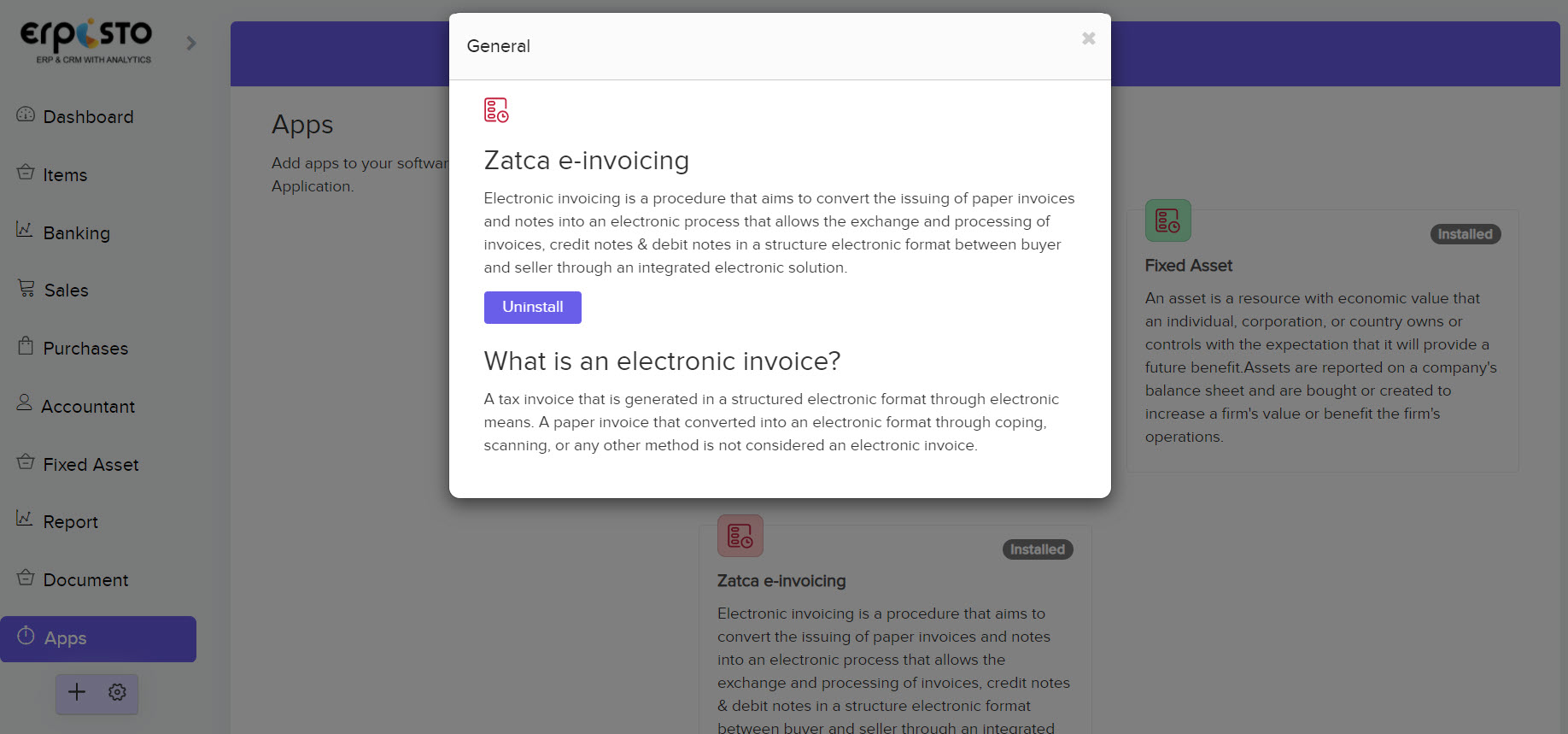 Generate E-Invoices from Erpisto according to Zakta requirements. Ready software on Cloud with 100% compliance
100% compliance to Zakta e-invoice requirements

Ready with third party ERP integrations

One time setup on Cloud with modern Interface

Reliable, Fast & Secure on Cloud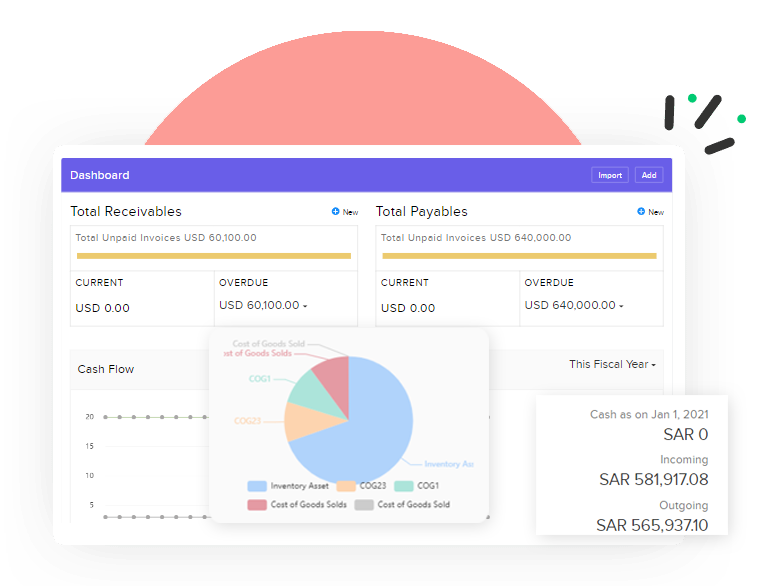 Get all your contacts in one place for easy communication.
Create, edit, and manage your customer and supplier contacts from within Erpisto

Collaborate with your clients through the client portal

Securely store customers' payment information to automatically charge them for recurring transactions
Industry Specific ERP Solutions
Enterprise Resource Planning solutions, built to meet your industry needs.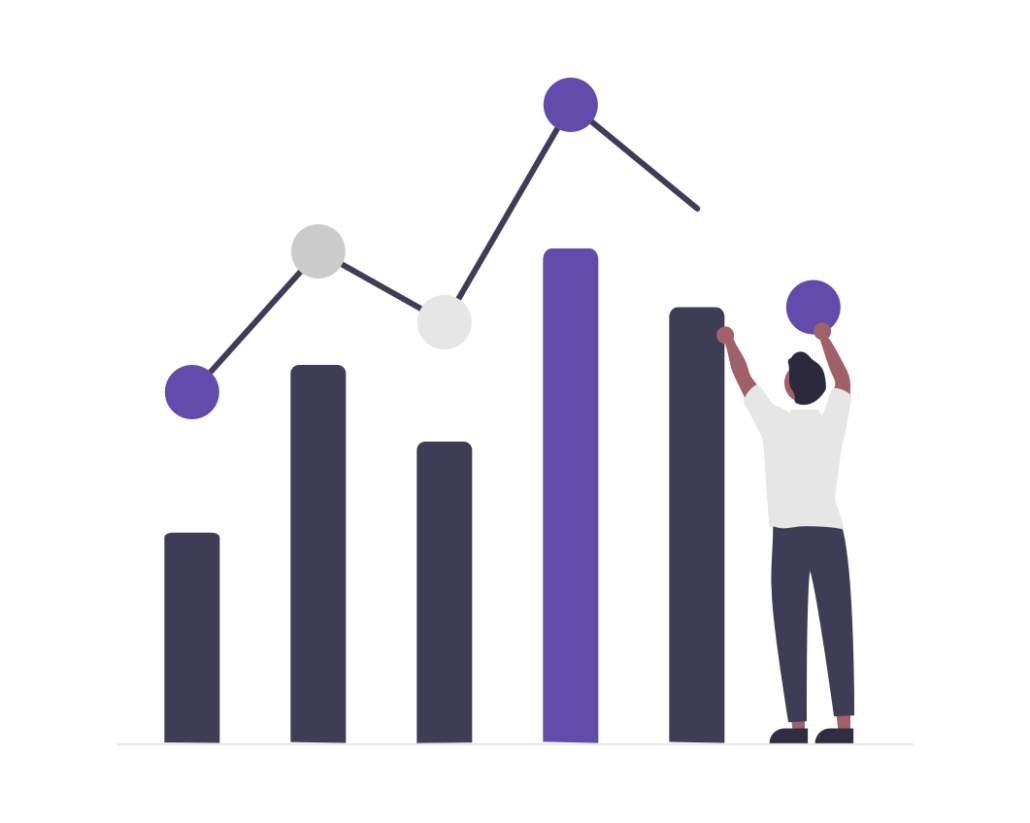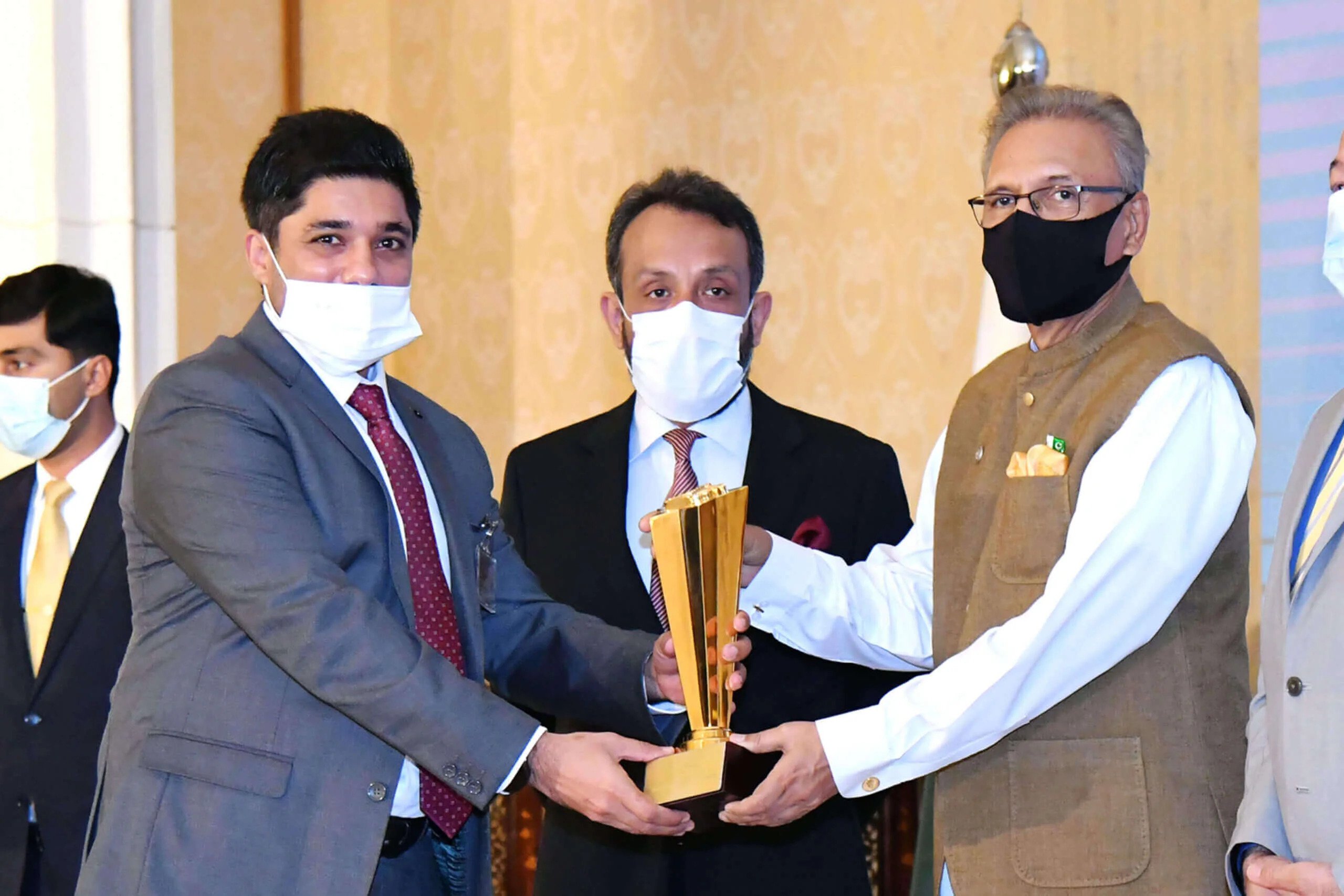 Erpisto Won the Country's highest IT Award "President IT Award 2021"