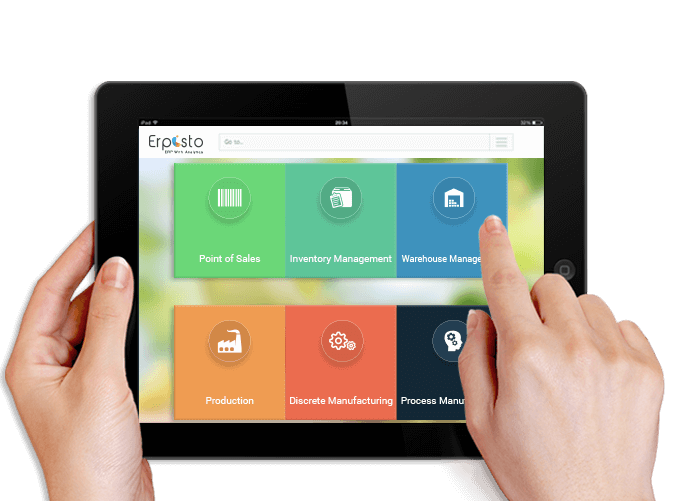 Warehouse Management Software: A sophisticated choice for your business
Request Free demo:
A Warehouse Management Software is a software application that effectively helps you to manage your day-to-day tasks. This set of software enables centralized management of tasks such as track inventory levels and stock locations. This software is usually the part of your ERP Software. In the earlier days, Warehouse Management Software could only provide simple storage location functionality while on the other hand current WMS applications are offering a set of software that could not only perform the warehouse management functions but also helps your organization to control your inventory as well.
Warehouse Management Software can virtually help you to keep an eye on your company that what it sells and distributes products on daily basis. Either way, companies now a days have two options which are usually considered: go with a full-fledge enterprise resource planning ERP Software package that comes with a warehouse management module or choose a stand-alone specialized Warehouse Management Software (WMS). bilytica is providing both the options to its valuable customers. If your organization already has a comprehensive ERP Software in place and you are trying to add a Warehouse Management Software module, you need to carefully consider all the things that might create an effect on your business operations. So moving to another set of software with an additional layer of functionality can produce a remarkable effects on your business while enhancing your customer satisfaction.
Many businesses find that the most efficient, easiest-to-implement way to integrate effective warehouse management into their operations is to utilize a best-of-breed warehouse management system. bilytica Warehouse Management Software automates all your warehouse processes, such as order entry, picking, fulfillment, and shipping.
In today's rapidly-evolving manufacturing and distribution world, warehouse efficiency has its unique importance than ever and selecting the right Warehouse Management Software is one of the crucial thing. Hence with the use of bilytica Warehouse Management Software, you can now get a list of exclusive benefits that could help to accelerate productivity of your business.
Request Free demo: